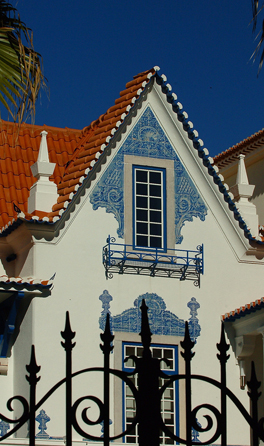 Exact Business Services Ltd was established in 2003, with a vision to providing exceptional tax and accounting services to clients.
Incorporated in January 2009, the company combines the complexity of Tax Accountancy, with the technical areas with Quantity Surveying to provide a niche Capital Allowances service.
Arthur Kemp, Managing Director, is a professional accountant, who has had many varying accounting roles, including high profile companies within the Distribution, Retail, Construction, IT and Internet business sectors. Holding management and Directorships, managing many staff for companies from local charity companies, to multi-national conglomerates.
Having concentrated and gained much experience in the QS field over recent years, allows us to apply the appropriate HMRC approved techniques to ensure that you are well versed in all matters regarding Capital Allowances.
One of the services we offer is Capital Allowances specifically for FHL properties. To date we have surveyed nearly 500 FHL properties, and identified over £25,000,000 in Capital Allowances for our clients
Also, our fees are the most competitive around for a fully comprehensive survey. Not only are we cheaper than the top 4 accountancy practices, we are cheaper than other competitors in the market as we are a small, family business using the most efficient ways of working.
We provide the following services:

Plant & Machinery Allowances tax Relief:-
Standard items that are claimable as Plant and Machinery include, but is not limited to:
Heating, air conditioning and extract ventilation, Hot water installations, Electrical transformers and switchgear, Emergency lighting, Fire Alarm installations, Power wiring to items of plant and machinery, Specialist lighting – illuminated signs, security lighting, etc, TV and aerial Systems, BMS systems, Generator and UPS systems, Fire fighting equipment, Computer installations, Security installations, Lifts and escalators, Welfare equipment, Catering equipment, Carpeting, Furniture and fittings, Dock levellers, Swimming pools .
Typical allowances as % of investment are given thus:-
New Build
Building Type
Percentage
Range
Purchase
Building Type
Percentage
Range
Office: low rise basic
10 – 20
Office: low rise basic
7 – 18
Office: medium rise basic
10 – 30
Office: medium rise basic
7 – 25
Office: high rise basic
10 – 35
Office: high rise basic
7 – 28
Office: air conditioned
20 – 35
Office: air conditioned
15 – 30
Office: prestige HVAC
25 – 45
Office: prestige HVAC
20 – 40
Shopping Centre: covered
10 – 20
Shopping Centre: covered
12 – 18
Hotel: luxury city centre
30 – 50
Hotel: luxury city centre
25 – 45
Hotel: provincial
20 – 40
Hotel: provincial
20 – 35
Leisure centres
15 – 25
Leisure centres
12 – 20
Hospitals
25 – 40
Hospitals
23 – 35
Doctors' surgery
15 – 25
Doctors' surgery
10 – 20
Alteration works
40 – 60
Refurbishments
25 – 50
Fitting out works
50-100
Most businesses have an Annual Investment Allowance (AIA) of £50,000 for P&M. This allows them to write off 100 per cent of the cost of the qualifying plant and machinery, up to a value of £50,000, against their taxable profits in a standard accounting period.
On expenditure over this amount, the standard rate of capital allowance is 20 per cent, although there are other rates depending on the type of expenditure. P&M attracts tax relief of between 10% & 100%.
Land Remediation Relief:-
Land Remediation Relief (LRR) is available to companies who acquire a 'Major' interest in land in a contaminated state. The use of 'Major' is proposed change to the legislation from April 2009 effectively meaning that only land acquired as a freehold or a lease for 7 years or more qualifies.
Contamination refers to most commonly found substances including hydrocarbons, asbestos etc. Japanese Knotweed is also included from April 2009, but interestingly HM Revenue & Customs have proposed that claims still 'in time' may qualify. This means that any Japanese Knotweed removal that you may have incurred expenditure on in the last two years may also qualify.
Remediation is also not confined to removal costs, indeed for Japanese Knotweed only on-site remediation techniques are likely to qualify from April 2009. Sites where removal has occurred that are still 'in time' prior to April 2009 may still be able be able to claim as previously mentioned. Other methods of remediation such as capping and encapsulation, clean air blankets, membranes and venting may also qualify.
Land Remediation Relief operates by either giving either a six year window to make a claim, or two years to elect to treat capital expenditure on Land Remediation as a deduction in computing profits or to claim a payable Tax Credit. An investor may claim 150% of the remediation costs, and developers may claim 50% when disposal occurs, and as all such expenditure is trading expenditure then developers have six years to do so.
A payable Tax Credit may be received in exchange for any loss surrendered to the Treasury (if for example no taxable profits are available to offset) at the rate of 16% of the loss surrendered, but this must be within the two year window.
Flat Conversion Allowances:- 
Flat conversion allowances are intended to encourage urban regeneration and capital allowances are available for expenditure incurred converting the upper storeys of commercial buildings into flats.
Flat conversion allowances provide a 100% First Year Allowance (FYA) in the year the expenditure is incurred, or if it is preferred by the taxpayer, 25% per annum on a straight line basis. They are particularly valuable because they are unusually available for residential property and all expenditure incurred qualifies, unlike commercial plant & machinery allowances.
Expenditure must be incurred on the conversion, renovation, or incidental repairs of a 'qualifying building' into a 'qualifying flat'.
A 'qualifying building' must have been built before 1980, have less than four upper storeys which were originally intended to be used for residential purposes, and all or most of its ground floor must be authorised for certain types of business use (including shops, offices, food outlets etc.).
A 'qualifying flat' must be in a qualifying building, not be accessed through the business part of the ground floor, have no more than four rooms (excluding kitchens, bathrooms, halls etc.), not be a 'high value' flat (by reference to a table of notional rents) and be suitable for and held for the purpose of short-term letting.
To discuss these or BPRA, ECAs, FYA, WDA, IBA, s.198 Elections, Tax planning, HMRC negotiations, ABA or any other Capital Allowances related items, please contact the office on 0845 467 2765, or e-mail the Managing Director at support@exactbusiness.co.uk